When it comes to hosting a private event, nothing beats renting our entire venue. We can give your group a premium and unparalleled experience by closing Speeders off from the public. Whether you're looking for a fun and unique way to celebrate a special occasion or you want to indulge in unlimited racing with complete access, our private events offer the ultimate racing experience.
Our all-inclusive experience covers all the bases, with complete bar packages and many fun activities to choose from. With no outside distractions or time constraints, you can genuinely feel like the pros as you blast around our track at lightning speeds. Whether you're planning a sweet 16 birthday party, holiday party, or family reunion, we've got all the ingredients for an unforgettable time together.
Indoor Karting
Duckpin Bowling
Axe Throwing
Arcade Games
Restaurant and Bar
Indoor Karting
You'll have a blast at our speeds—up to 70km/hr! Our karts are electric and produce no emissions, so you can enjoy eco-friendly thrills without worrying about getting smelly or soiled. The only thing left after Speeders is an adrenaline high from racing and plenty of unforgettable memories.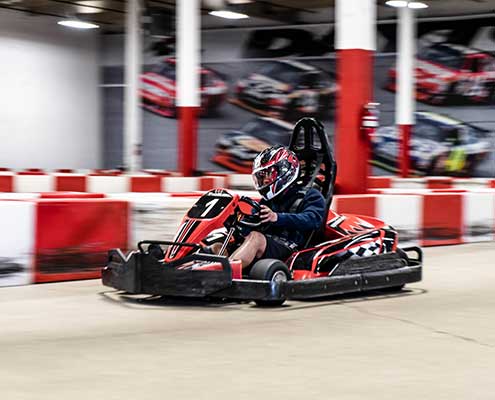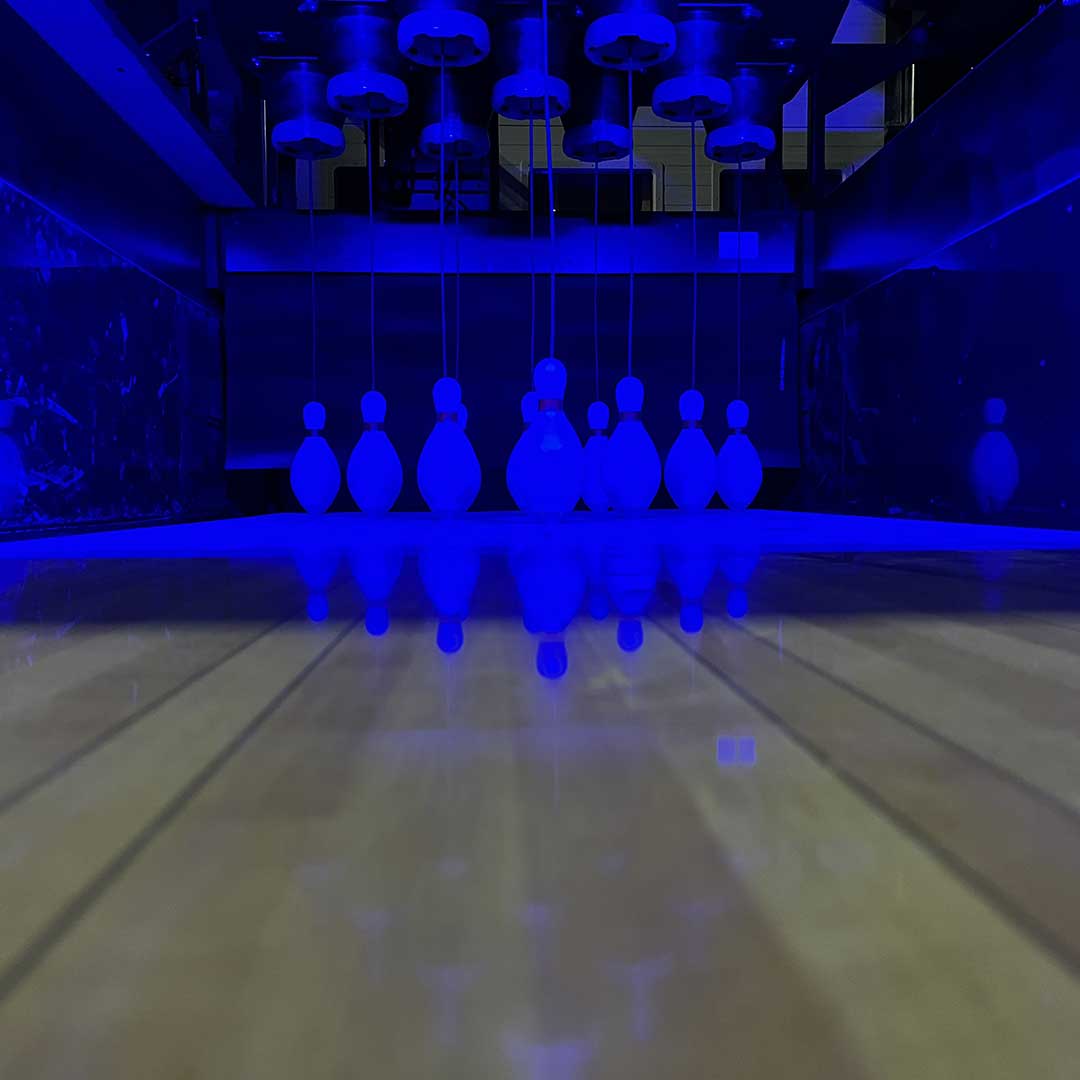 Duckpin Bowling
The game of duckpin bowling has no relation to ducks whatsoever. It's actually the fastest growing form of bowling across the world, and for good reason! A 10-pin game with smaller pins, smaller balls and shorter lanes, duckpin a fast-paced, social bowling experience that players of all skill levels will enjoy. Plus, there are plenty of game formats you can choose from, including Angry Birds and Horse.
Axe Throwing
You've never seen axe throwing like this! Speeders Edmonton is the first venue in Canada to offer a state-of-the-art augmented reality (AR) axe throwing experience that will have your group wanting to play on for hours. Choose from multiple game formats like monopoly or battle royal, or stick to the traditional game. You decide! And you can leave your calculator at home because the scoring is fully automatic.

Must be at least 13 years old to participate.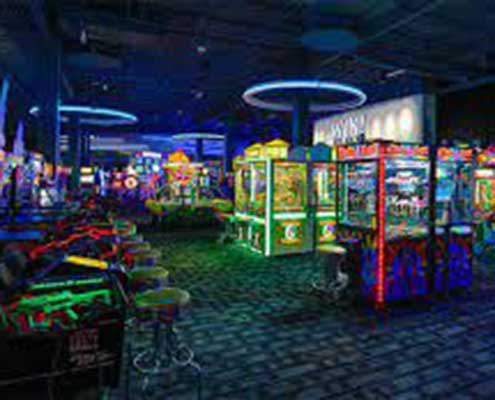 Arcade Games
Whether you're chasing high scores for big redemption prizes or just trying to beat your friends for bragging rights, our arcade has something for everyone. With 35 of the latest games to choose from, you'll be able to let go of the worries of the day-to-day grind and step into the world of arcade fun.
Restaurant and Bar
Eat and drink your way to team-building success! Our Edmonton location features a full-service restaurant and bar, so you can indulge in some delicious eats and refreshing drinks while getting to know your coworkers better. With a fantastic menu, craft beer, and creative cocktails, there's something for everyone to enjoy.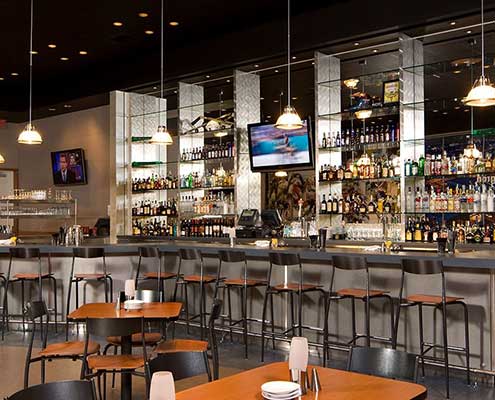 WHY SPEEDERS EDMONTON
---
The best events are the ones that make you feel like royalty. That's why we strive to provide an exceptional experience for every client.
We know how much responsibility falls on your shoulders when planning an important event or celebration with friends and family. Our team has years of expertise to make your private event unforgettable; from meal selection down to how to allocate time, we have you covered.
HOW TO GET STARTED
---
Booking a private event with us is easy. You can call our team directly or fill out the form below, and we will work to create an unforgettable experience for your big day! We'll send communications to customers and put up signage that we're closed for a private event.
WHAT GUESTS SAY ABOUT US…
"Had a great experience with the Speeders CSA event. It was my first "race" and definitely the level of intensity stepped up a notch from open lapping. There was an emphasis on safety and sportsmanship which I appreciated. The group was very competitive, all excellent drivers with lots of open and closed wheel experience. Thanks, Speeders for organizing a fun event like this to break up the lull of winter and to get a track fix during the off-season. Hope they will continue to invest in events like this going forward."
"Had a work event here and it was so fun! The place was clean and sanitary. Staff was friendly, helpful, and very mindful of our safety. I will definitely come here again."
REQUEST A QUOTE FOR YOUR PRIVATE EVENT TODAY
Our dedicated Event Sales Team is excited and eager to help every step of the way. Start by filling out this form so our expert team members can provide a quote for your big event.