Kids BIRTHDAY PARTIES AT SPEEDERS EDMONTON
---
Are you ready to give your kids the kind of birthday party that will have them buzzing for days? Speeders Edmonton has got you covered! Our kids' birthday party packages are unlike anything else, with adrenaline-filled karting, duckpin bowling, and fun arcade games to choose from.
Plus, there's plenty of delicious food on offer so kids will have all the energy they need for their fast and furious day out. Get planning today – it only happens once a year after all!
Indoor Karting
Duckpin Bowling
Axe Throwing
Arcade Games
Restaurant and Bar
Indoor Karting
You'll have a blast at our speeds—up to 70km/hr! Our karts are electric and produce no emissions, so you can enjoy green initiatives without worrying about getting smelly or soiled. The only thing left after Speeders is an adrenaline high from racing with friends and unforgettable memories.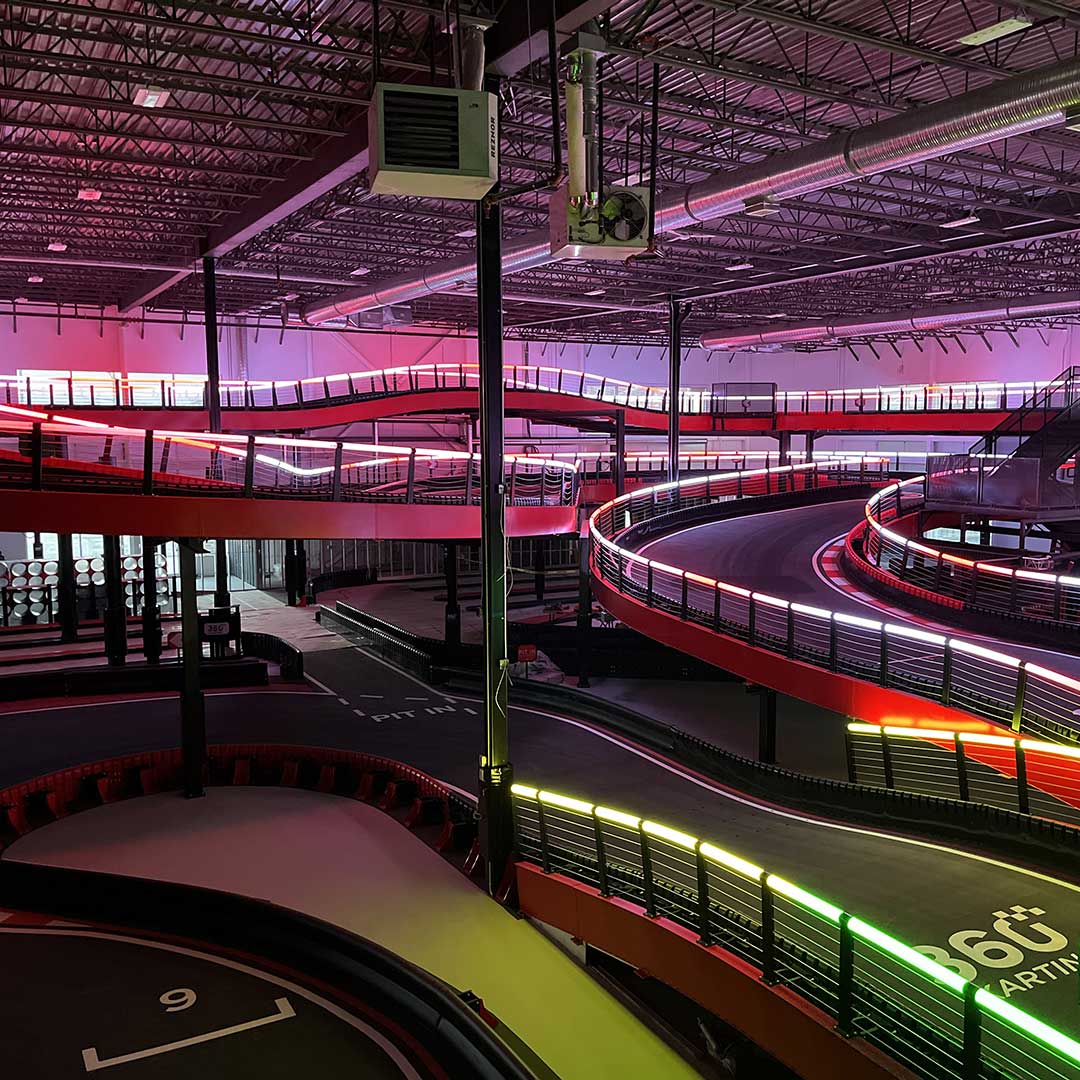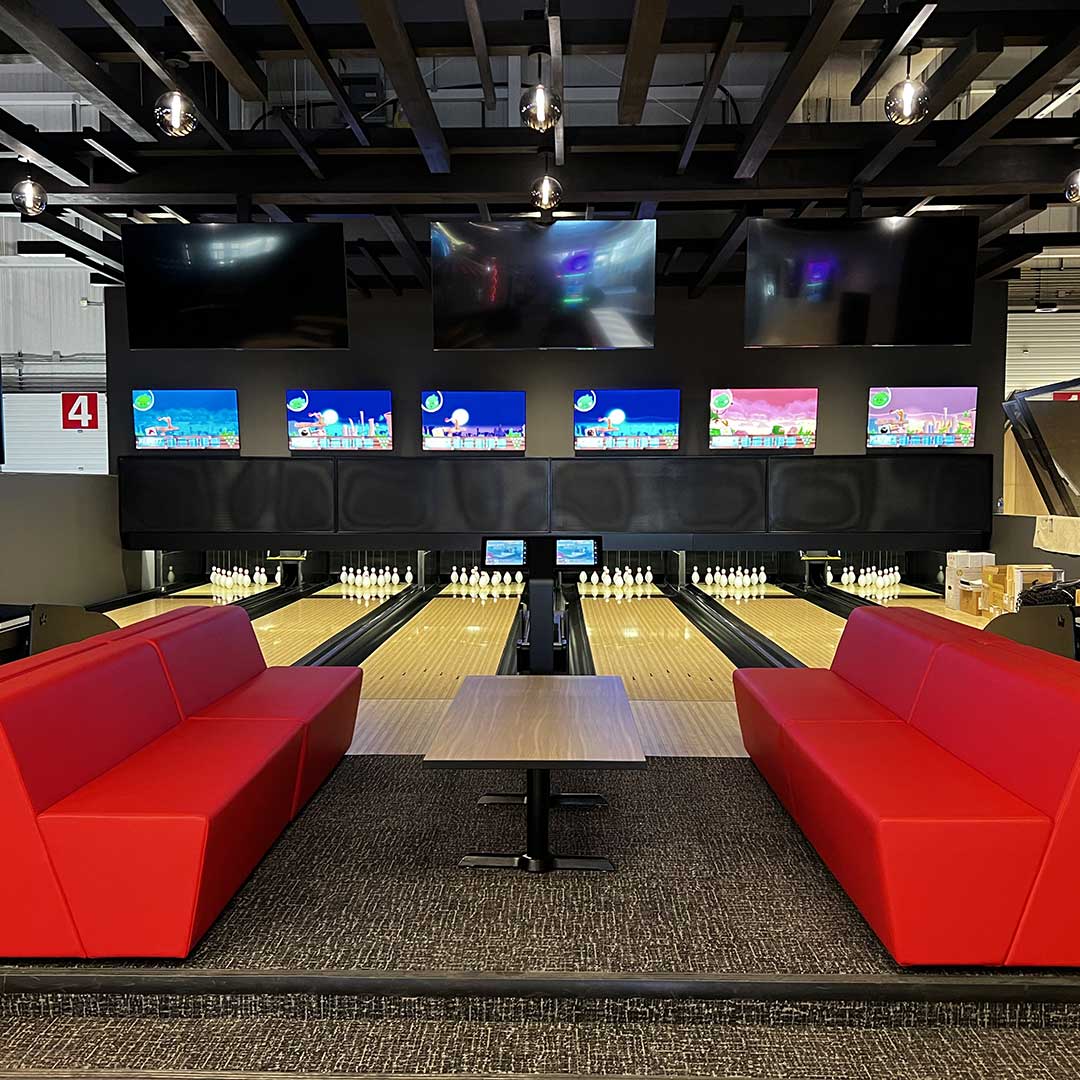 Duckpin Bowling
The game of duckpin bowling has no relation to ducks whatsoever. It's the fastest growing form of bowling in the world for good reason. 10 smaller pins, shorter lanes, and smaller balls make for a faster-paced and more social bowling experience that players of any skill level will enjoy.
Axe Throwing
Just like with our karting experience, Speeders has taken axe throwing to the next level. We are the first in Canada to offer a brand new augmented reality axe throwing experience that will have you wanting to play for hours. Choose from multiple game formats, and the scoring is automatic, so leave your calculator at home!

Must be at least 13 years old to participate.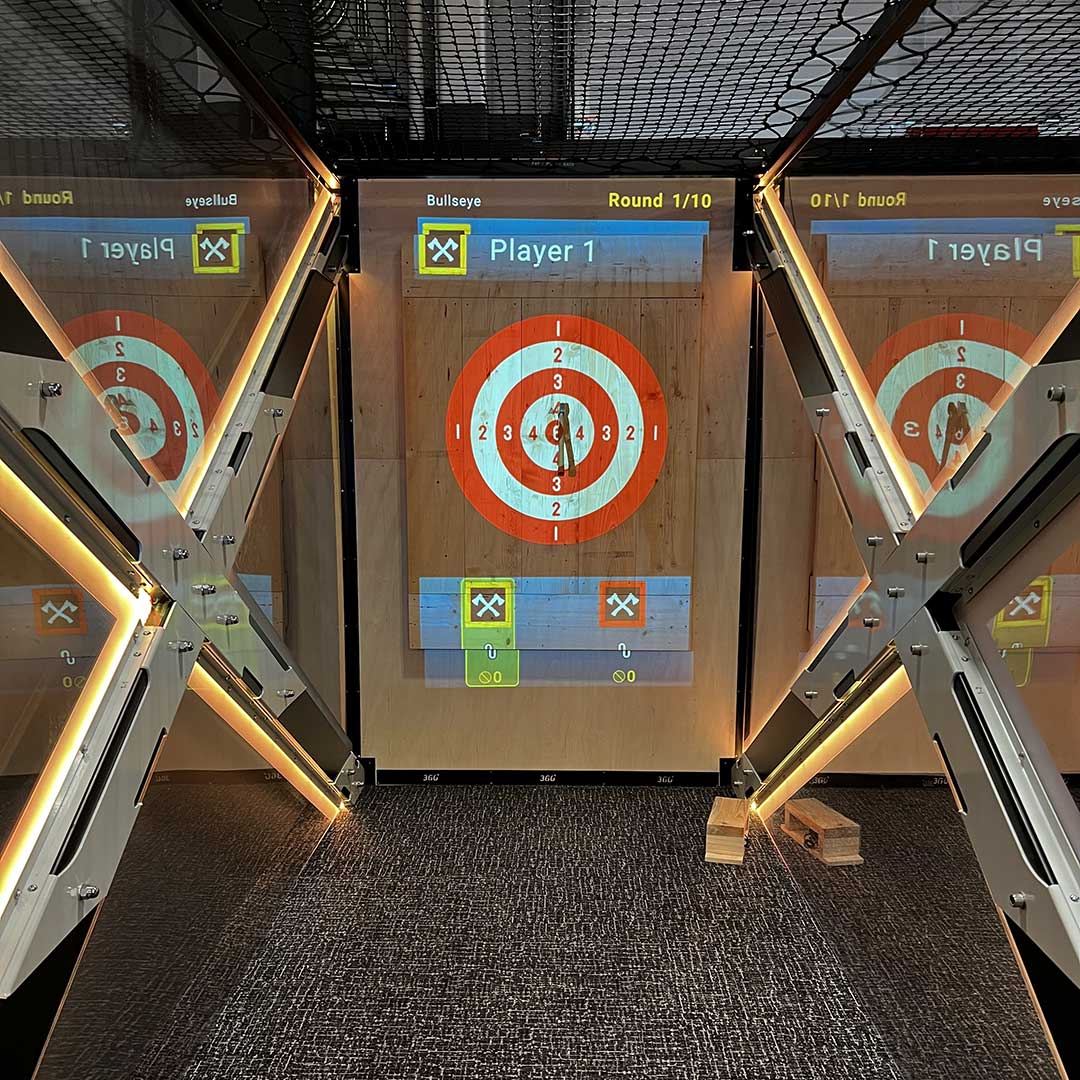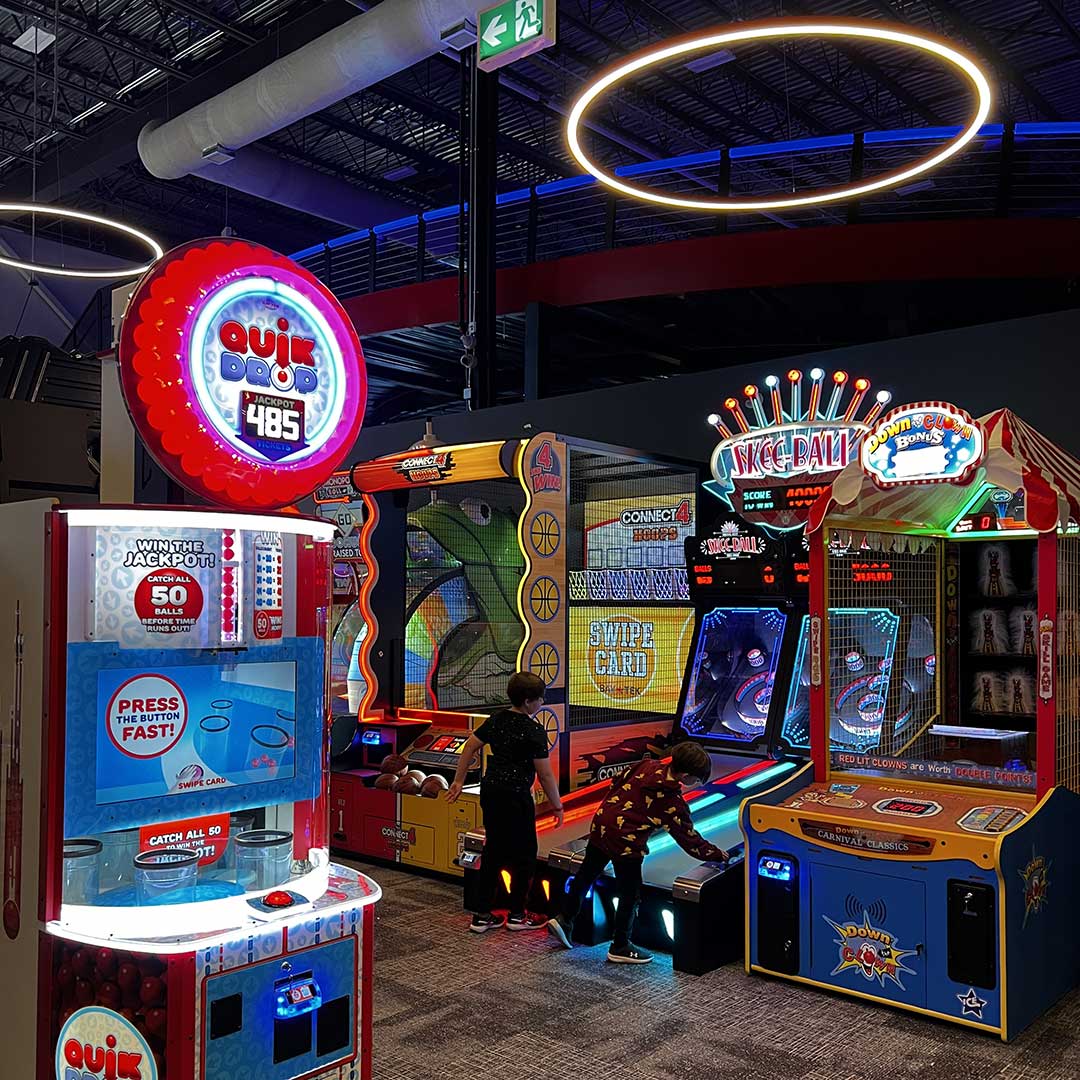 Arcade Games
Whether you're chasing high scores or just trying to beat your friends, our arcade has something for everyone. With 35 of the latest games to choose from and an easy-to-use RFID card reader system, you'll be able to step right into the world of arcade fun.
Restaurant and Bar
Our Edmonton location features a full-service restaurant and bar, so you can indulge in some delicious eats and refreshing drinks while enjoying our amazing attractions. With a fantastic menu, craft beer, and creative cocktails, there's something for everyone to enjoy.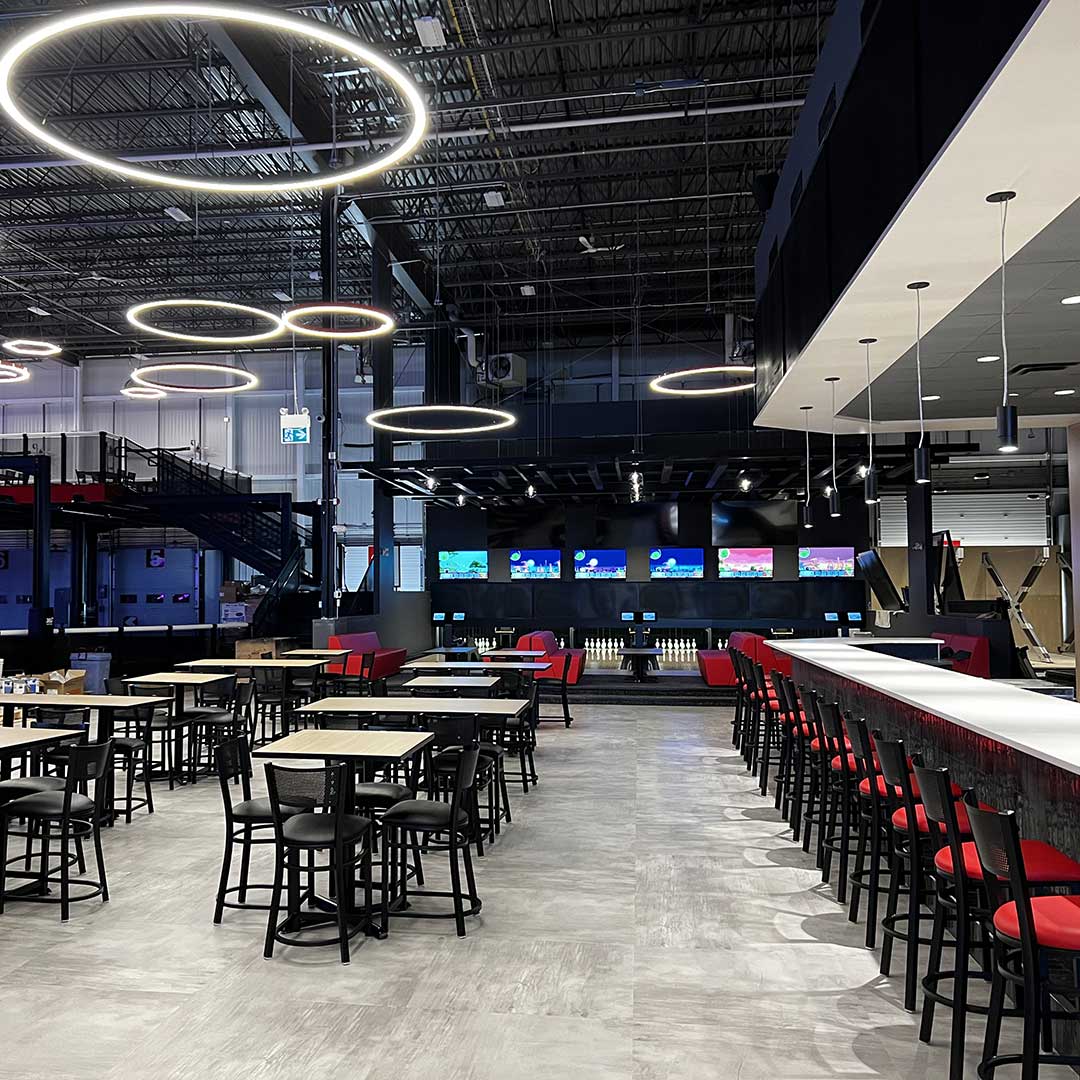 Why SPEEDERS Edmonton
---
We know how important it is for every child to have a birthday filled with good memories. Our state-of-the-art tracks, karts, and attractions will create an unforgettable experience.
How to Get Started
---
If you're looking for a party venue to celebrate that big day, look no further than our experienced team of coordinators. We'll take care of the details so that all YOU have on YOUR plate are good times! Just request a quote and we'll be in touch as quickly as possible.
Choose a party package
Our party packages include fun activities with the option to add on additional activities and food options. Plus, every package includes T-shirts for every guest and a bronze, silver, and gold medal for the top three finishers!

Bronze


One race
30-minute bowling
$10 arcade card for each guest
1 hour reserved party seating
$349
For up to 6 guests
$50 for each additional guest

Silver


Two races
1-hour bowling
$10 arcade card for each guest
One junior meal + drink per guest
1 hour reserved party seating
$479
For up to 6 guests
$70 for each additional guest

Gold


Two races
1-hour bowling
$20 arcade card for each guest
One junior meal + drink per guest
1 hour reserved party seating
Speeders medal bundle (Bronze, Silver and Gold)
T-shirts for each guest
$719
For up to 6 guests
$100 for each additional guest
WHAT GUESTS SAY ABOUT THEIR EXPERIENCE
"I was here with my parents and my sister for her 18 birthday and I loved it here it was fun, I still can't drive even if I knew how to play Mario kart."
"Had a blast for my Birthday visit to Speeders today!!!!! 3 Races what a good time!"
Have special requests? REQUEST A QUOTE FOR YOUR BIRTHDAY PARTY TODAY
Our dedicated Event Sales Team is excited and eager to help every step of the way. Start by filling out this form so our expert team members can provide a quote for your party.