Birthday Parties at SPEEDERS Calgary
---
We know that karting is a great time, but it's even better when racing head-to-head with your friends and family on your birthday. With our party packages, you'll race with your friends and gain access to our spacious party rooms to celebrate the big day.
The only things you need for an epic birthday party are your guests and our experienced coordinators. We'll take care of all the details so that every second is filled with fun!
Indoor Karting
Billiards
Air Hockey
Hoops
Indoor Karting
You'll have a blast at our speeds—up to 70km/hr! Our karts are electric and produce no emissions, so you can enjoy green initiatives without worrying about getting smelly or soiled. The only thing left after Speeders is an adrenaline high from racing with coworkers and unforgettable memories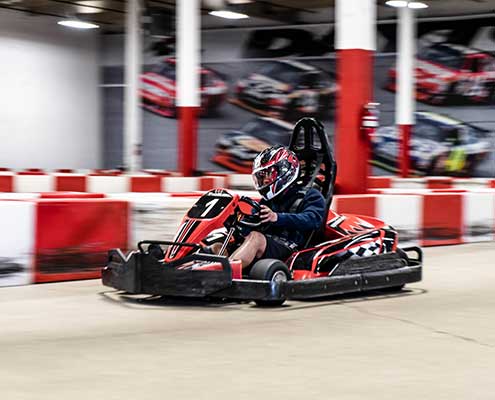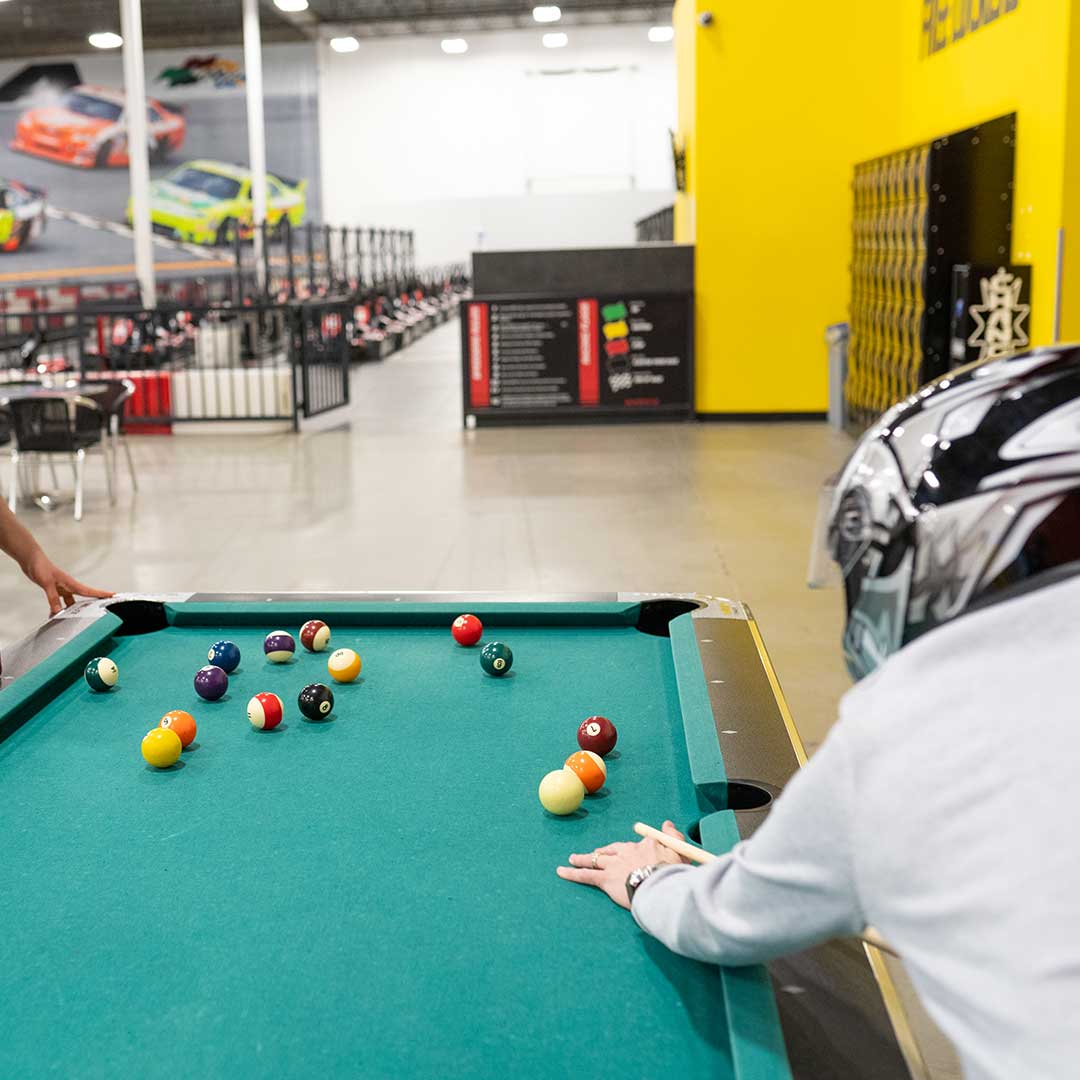 Billiards
Rack 'em up! There are plenty of opportunities to shoot pool with your friends in between races. It's a great change of pace from the intense adrenaline rush you get while racing.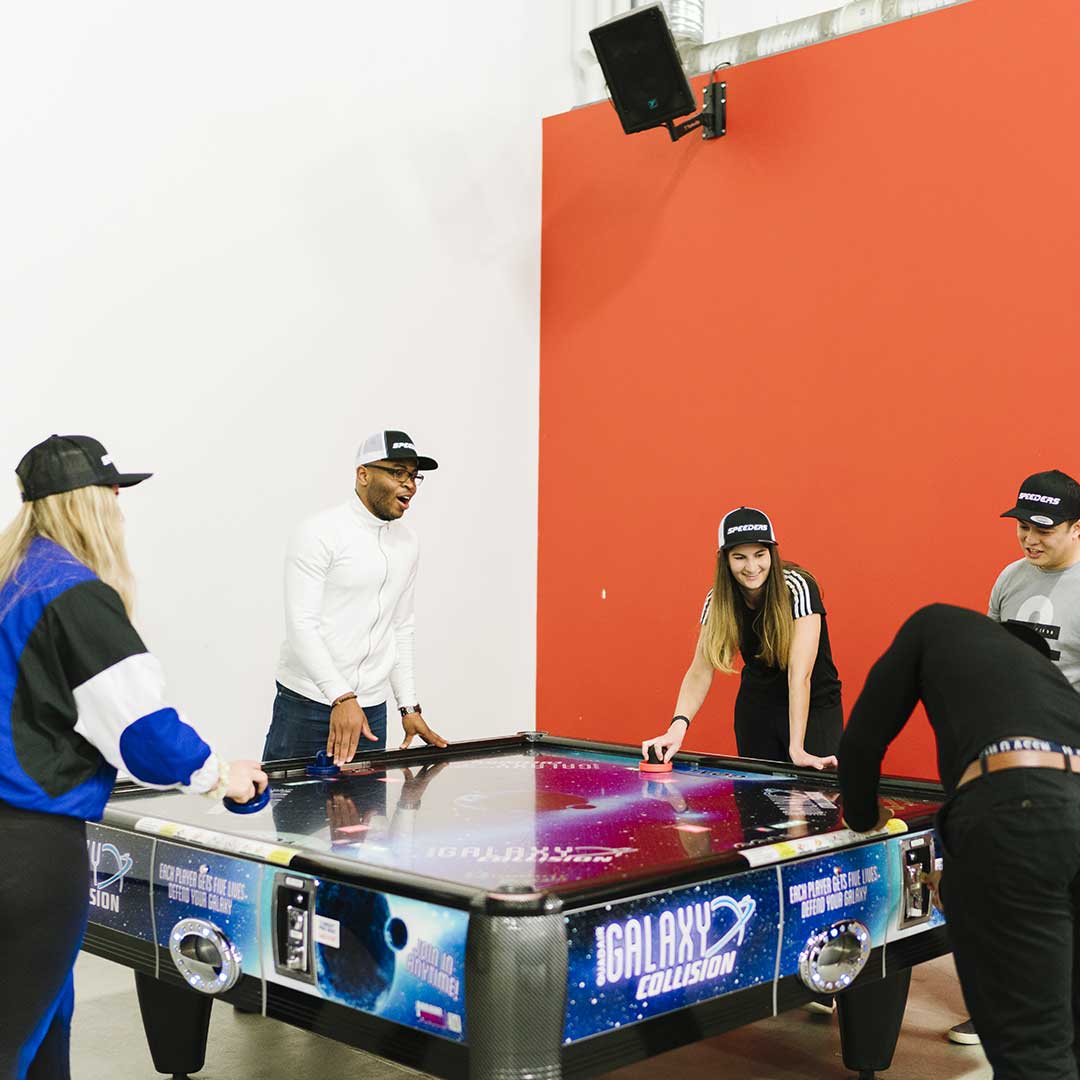 Air Hockey
The best way to play air hockey is with a friend, but it's even better with more players. Our multi-player air hockey game lets anyone join and uses up to three pucks. It'll change the way you think about air hockey.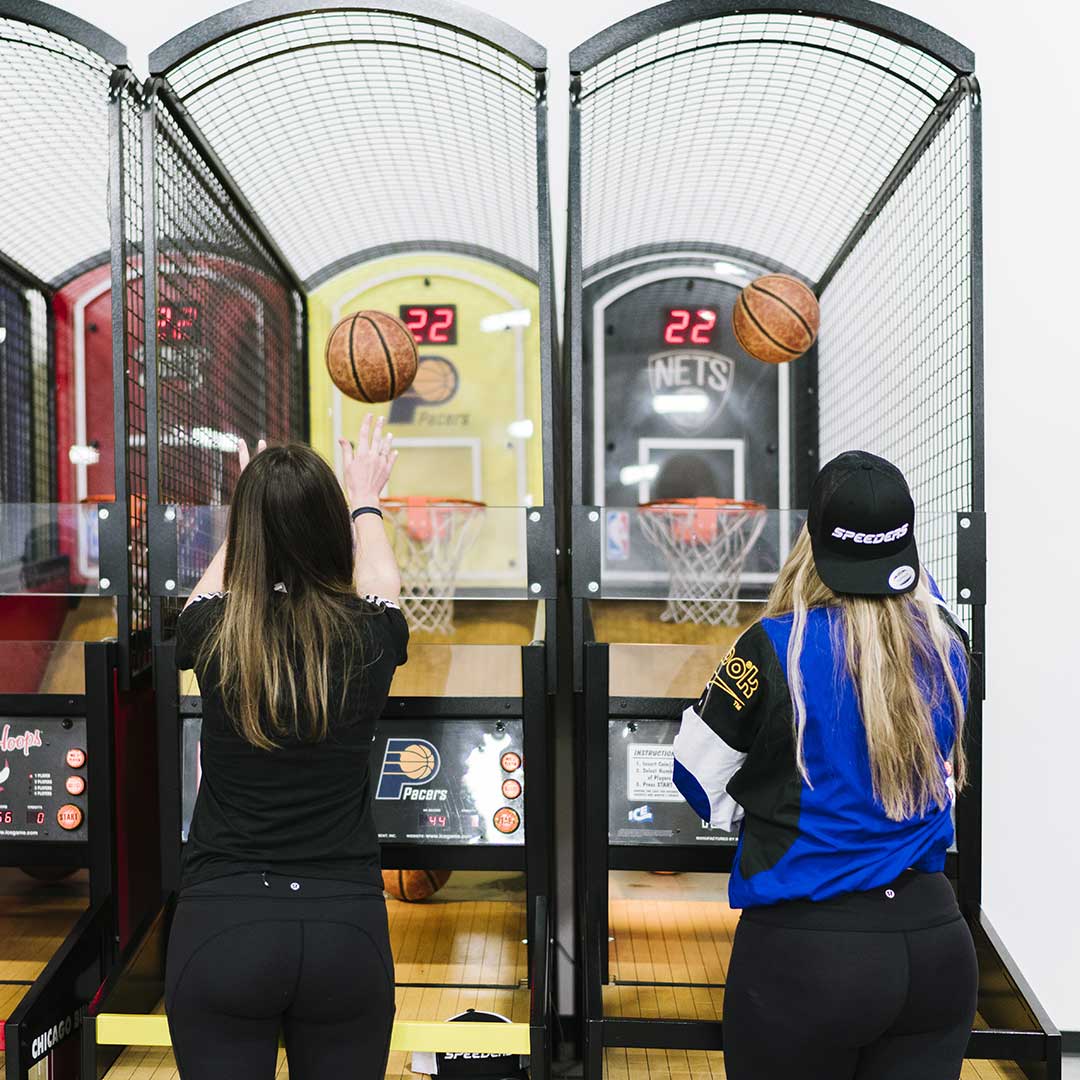 Hoops
Do you know the perfect way to warm up and work on hand-eye coordination before a race? You guessed it. Our four-player hoops game is a fun and exciting game that everyone will love.
Why SPEEDERS Calgary
---
We know how important it is for every child to have a birthday filled with good memories. Our state-of-the-art tracks, karts, and attractions will create an unforgettable experience.
How to Get Started
---
If you're looking for a place to celebrate a fun-filled birthday, look no further than our experienced team of party coordinators. We'll take care of the details so that all YOU have on YOUR plate is having fun!
We offer exhilarating birthday party packages that guarantee an unforgettable experience for you and your guests. In addition to the high-speed racing action, our birthday party packages include access to a private party room where you can gather with your friends and family to enjoy food, cake, and gift-opening in an exclusive and comfortable setting. Choose your party package below.
WHAT GUESTS SAY ABOUT US…
"Had a great experience with the Speeders CSA event. It was my first "race" and definitely the level of intensity stepped up a notch from open lapping. There was an emphasis on safety and sportsmanship which I appreciated. The group was very competitive, all excellent drivers with lots of open and closed wheel experience. Thanks, Speeders for organizing a fun event like this to break up the lull of winter and to get a track fix during the off-season. Hope they will continue to invest in events like this going forward."
"Had a work event here and it was so fun! The place was clean and sanitary. Staff was friendly, helpful, and very mindful of our safety. I will definitely come here again."
Request a Quote for Your Birthday Party Today
Our dedicated Event Sales Team is excited and eager to help every step of the way. Start by filling out this form so our expert team members can provide a quote for your big event.