COMPANY EVENTS AT SPEEDERS VANCOUVER
---
Whether you're looking for team-building exercises or want to reward your employees, Speeders has packages that will work. Beyond offering a thrilling racing experience with excellent entertainment value enjoyed by all skill levels, from beginners to experts alike, each location also offers 5-star convention facilities capable of hosting events for up to 100 people at once!
You and your team can mix business with pleasure at our event space. We offer two private rooms that are fully equipped, including high-speed WIFI and HD projectors so you can discuss future success while building relationships among employees who may not always see each other outside after work.
Indoor Karting
Billiards
Air Hockey
Hoops
Indoor Karting
You'll have a blast at our speeds—up to 70km/hr! Our karts are electric and produce no emissions, so you can enjoy green initiatives without worrying about getting smelly or soiled. The only thing left after Speeders is an adrenaline high from racing with coworkers and unforgettable memories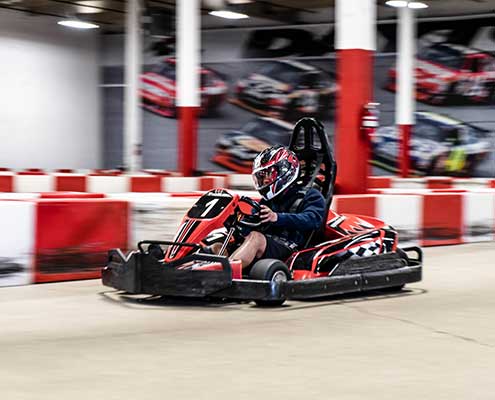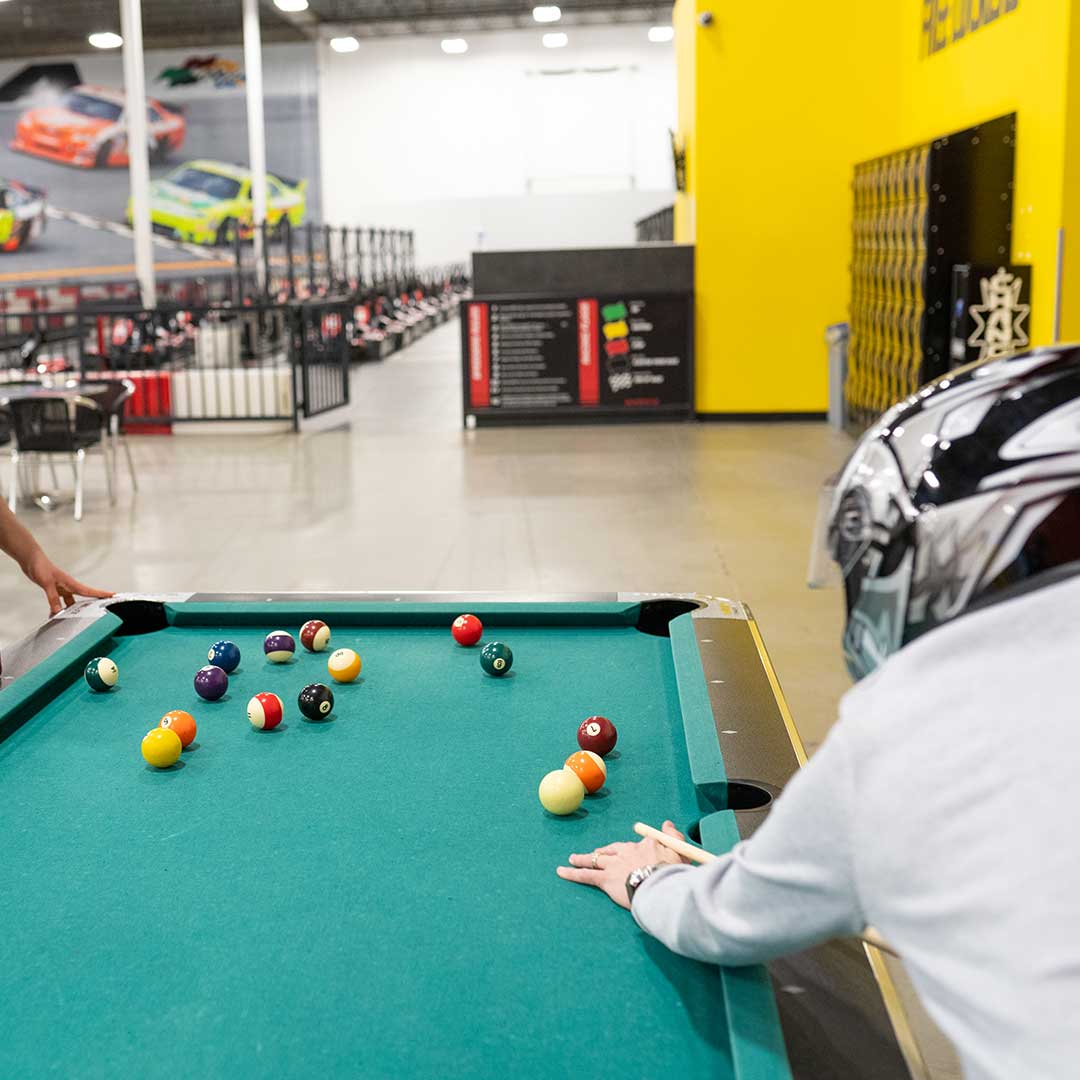 Billiards
Rack 'em up! There are plenty of opportunities to shoot pool with your friends in between races. It's a great change of pace from the intense adrenaline rush you get while racing.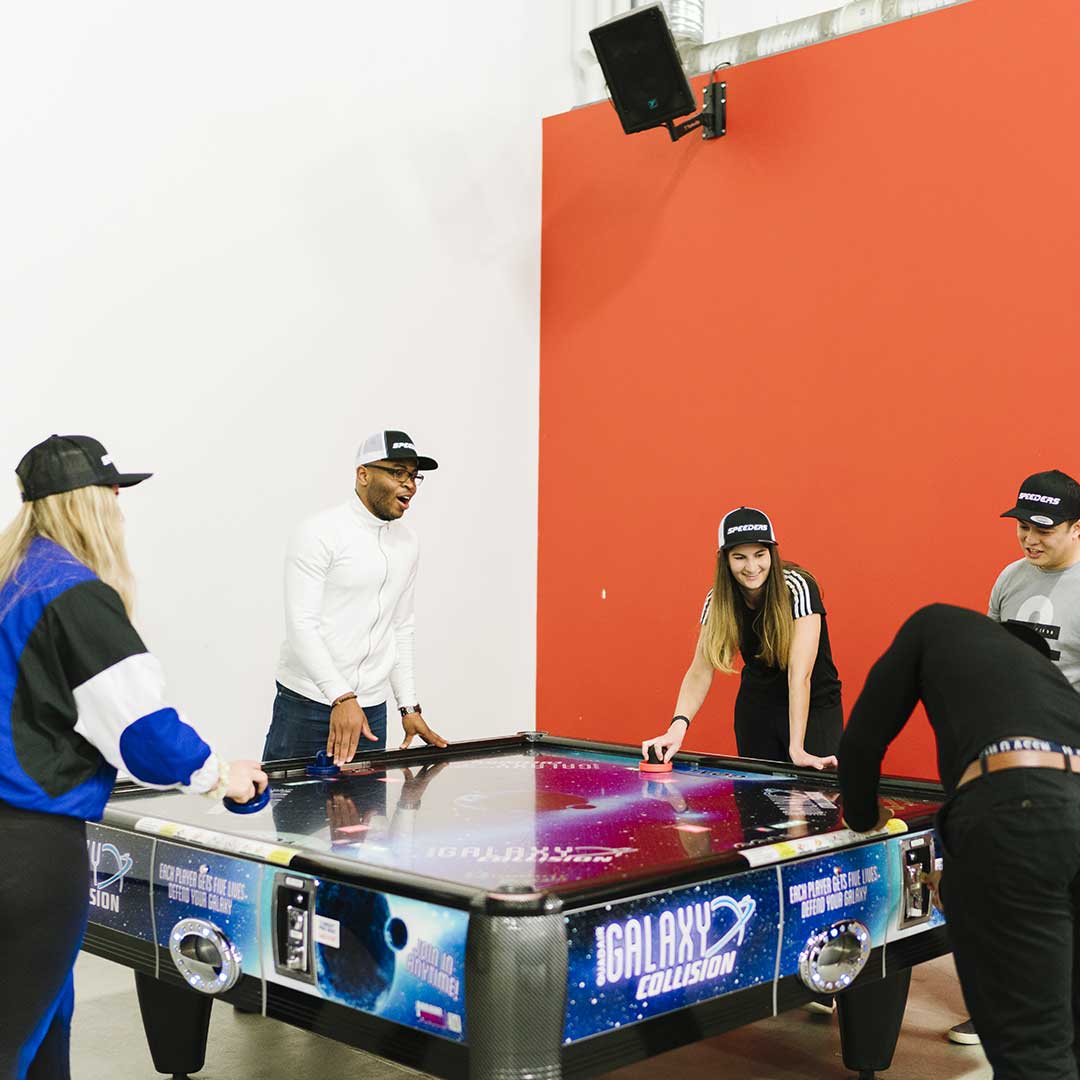 Air Hockey
The best way to play air hockey is with a friend, but it's even better with more players. Our multi-player air hockey game lets anyone join and uses up to three pucks. It'll change the way you think about air hockey.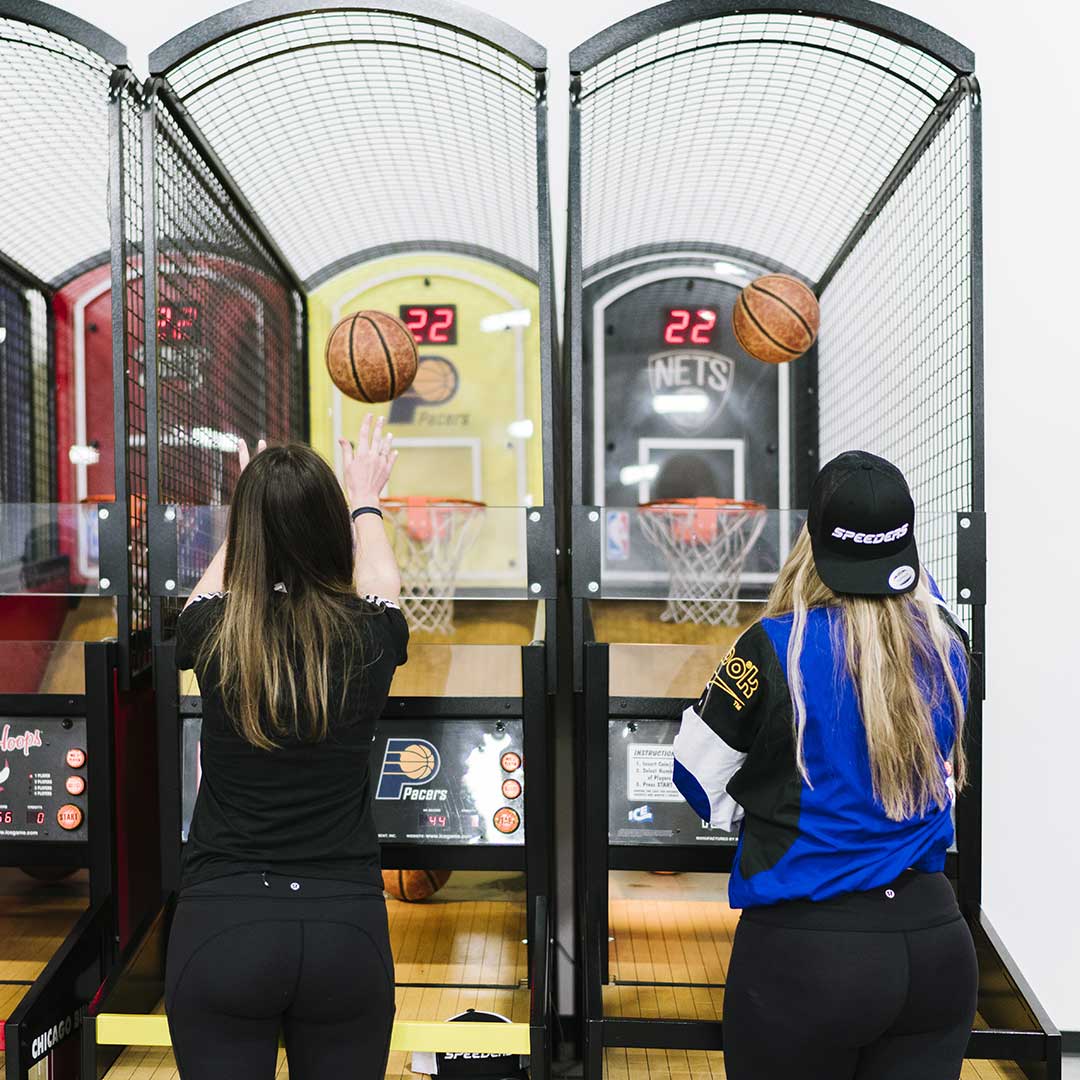 Hoops
Do you know the perfect way to warm up and work on hand-eye coordination before a race? You guessed it. Our four-player hoops game is a fun and exciting game that everyone will love.
WHY SPEEDERS VANCOUVER
---
At our Vancouver facility, we believe that company events should be nothing short of extraordinary. We have various meeting rooms and event spaces to accommodate any company gathering, from large-scale conferences to intimate dinner parties.
Our team of Event Specialists is here to help every step of the way. With their expert knowledge and attention to detail, you can rest assured that everything will run smoothly on the day of your company event. Additionally, we have a dedicated Event Coordinator who will be onsite during your company gathering to ensure everything is running perfectly.
So if you're ready for the ultimate company event, look no further than our Vancouver facility! We'll help take care of all the details so you can focus on enjoying yourself with your colleagues. After all, company events are supposed to be fun!
How to Get Started
---
When it comes to booking company events, several different options are available to you. You can call us directly and speak with our event team, or you can fill out the form provided below and let us know more about your event. Either way, we will work with you to create a personalized quote based on the needs of your company and the goals of your event.
Once you have made a deposit, your company event is officially in the books! Our experienced event coordinator will take care of all the details so that you don't have to worry about a thing. Whether planning the menu or arranging transport for your guests, we have got your back every step of the way.
WHAT GUESTS SAY ABOUT US…
"Had a great experience with the Speeders CSA event. It was my first "race" and definitely the level of intensity stepped up a notch from open lapping. There was an emphasis on safety and sportsmanship which I appreciated. The group was very competitive, all excellent drivers with lots of open and closed wheel experience. Thanks, Speeders for organizing a fun event like this to break up the lull of winter and to get a track fix during the off-season. Hope they will continue to invest in events like this going forward."
"Had a work event here and it was so fun! The place was clean and sanitary. Staff was friendly, helpful, and very mindful of our safety. I will definitely come here again."
BOOK YOUR COMPANY EVENT TODAY
Our dedicated Event Sales Team is excited and eager to help every step of the way. Start by filling out this form so our expert team members can provide a quote for your event.