KARTING SHOULD BE SAFE AND FUN FOR EVERYONE
We believe there should be a fun and social aspect to karting. For us, it's not about having the fastest karts, it's about the stories we tell and memories we create.
That's why we strive to create a place where you feel welcomed without judgement. An experience where you can have a good time with friends, coworkers, and family. Come along for the ride of your life!
WAYS TO EXPERIENCE SPEEDERS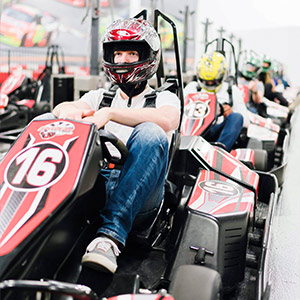 DROP-IN RACING
Reserve a time slot online or roll through to get in line for the next available race.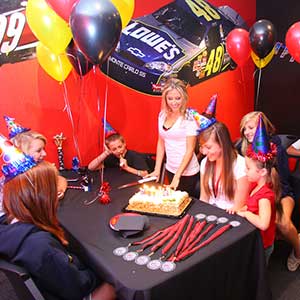 BIRTHDAY PARTIES
Celebrate your next birthday with your friends and family and a few races and then continue the festivities in a private party room.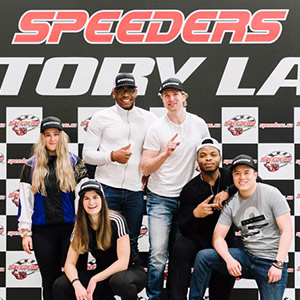 GROUP EVENTS
Plan a group event with your friends or co-workers to share a memorable experience.
EXPERIENCE SOCIALIZING AT FULL THROTTLE
If you're looking for fun things to do, there are many options in your city – but if you're looking for an adrenaline-pumping experience to share with family and friends, Speeders is the place for you.
Whether you're celebrating a birthday or a company outing, every good time starts with a competitive race!
Sign up to the Speeders newsletter
---
Get the inside track on tips, upcoming events, and inspiration delivered straight to your inbox every month.
WHAT RACERS SAY ABOUT THEIR EXPERIENCE
"We celebrated my son's 10th year birthday at Speeders. We got the party deal and were permitted to bring food and drinks to the party room. I applaud the staff for being safety conscious, on and off the tracks. The kids enjoyed their ride and were quick to learn how to drive the carts. It was worth every dollar spent!"
Macky Mac
"Great Fun for Young and Older Children!! Staff was very attentive and watched out for my 11 and 12 year olds. Also it's a good idea to book online in advance on Weekends and busy days!"
Ray Starkilller